Howard Hanna Holt Real Estate is pleased to welcome Broker Associate Doug Hooper to the sales team at their Lakewood/Jamestown office.
As a top real estate agent, Hooper has received the Presidential Sales award for fourteen consecutive years. Respected by his peers, Hooper received the 2009 Chautauqua County Board of REALTORS' REALTOR Associate of the Year. His is also active in the community, as a charter member of the Lakewood/Celeron Moose Club and serving on the Town of Busti Zoning Board of Appeals for 12 years.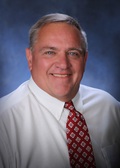 "Doug is a full-time agent who doesn't leave the office until he's responded to every call and inquiry," said Sales Manager Steve Holt. "We are tremendously pleased to add him to our sales team."
When discussing the new office environment Hooper expressed excitement saying, "I'm glad to work for an office in the Lakewood community where I have lived all my life. I have been impressed with the company and support we get as agents from Howard Hanna Holt.
For all of your real estate needs, please contact Doug in the Howard Hanna Holt Lakewood/Jamestown office at 305 East Fairmount Avenue at 716.484.4050, his cell (716)499-7659 or by email at doughooper@howardhanna.com.
Chautauqua County-headquartered Howard Hanna Holt Real Estate (howardhannaholt.com) offers comprehensive residential and commercial real estate sales, leasing and related services, including real property appraisals, property management, development services, vacation property rentals and traditional rentals. Founded in 1983 by the Holt family, the privately owned affiliate of Howard Hanna Real Estate Services has grown substantially in the past decade, with offices in Fredonia, Lakewood/Jamestown, Mayville, and seasonally on the grounds of the Chautauqua Institution.
Howard Hanna Real Estate Services is the #1 real estate company in Pennsylvania and Ohio, and ranks nationally as one of the four largest real estate companies. The company specializes in residential and commercial brokerage service, mortgages, closing and title insurance, land development, appraisal services, insurance services, corporate relocation and property management. With over 170 offices across PA, OH, VA, MI, NY, WV, NC and MD, more than 5,700 sales associates and staff are guided by a spirit of integrity in all aspects of the real estate process.

Written by Nick Holt