March 19th 2012 (Mayville NY)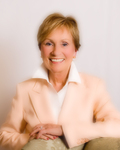 For Immediate Release
Howard Hanna Holt Real Estate is pleased to announce the launch of Diana Holt's new website, http://www.chautauqualakeproperty.com.
"I don't think it could come at a better time," said Holt. "With the weather improving, the buyers are out in droves. It is a great time to buy or sell your home in Chautauqua County, NY."
The site is the first in a series of stand-alone websites for HHH agents. It features area and community information including video, company and agent information, and a fully customizable search, allowing customers to search all MLS participating companies listings in Chautauqua County. Diana's site also allows registered users to contact her, schedule showings, save and email listings, and receive alerts as new relevant properties become available.
When asked about the new agent web-program, Nick Holt, Director of Web-Based Marketing commented, "In the ever-changing world of real estate we, as a company, are always looking to be forward-thinking and ensure that all of our agents have every possible resource to help them gain and serve clients better.
When asked what made the new-agent websites different from the old program, Holt stated, "Our new agent sites are partners with http://www.howardhannaholt.com, not parts of it. They are engineered to target the markets and clients that each agent specializes in, and we fully expect our agent sites to outperform our main site in certain targeted search terms."
Chautauqua County-headquartered Howard Hanna Holt Real Estate, offers comprehensive residential and commercial real estate sales, leasing and related services including real property appraisals, property management, development services, vacation property rentals and traditional rentals. Owned by the Holt family, the local affiliate of Howard Hanna Real Estate Services has offices in Fredonia, Mayville and Westfield, on the grounds of Chautauqua Institution, at the Bemus Bay Condominiums and at Peek'n Peak Resort and Spa. The company plans on launching several new agent websites over the next few months.