Chautauqua County Habitat for Humanity spokesperson Mike Rickets, announced today that Howard Hanna Holt Real Estate has made another sizeable donation to Habitat. "We have had very strong support from the community for our building efforts. We have over 200 volunteers who have helped in our building efforts. It is extremely nice to see companies such as Howard Hanna Holt stepping up to support us."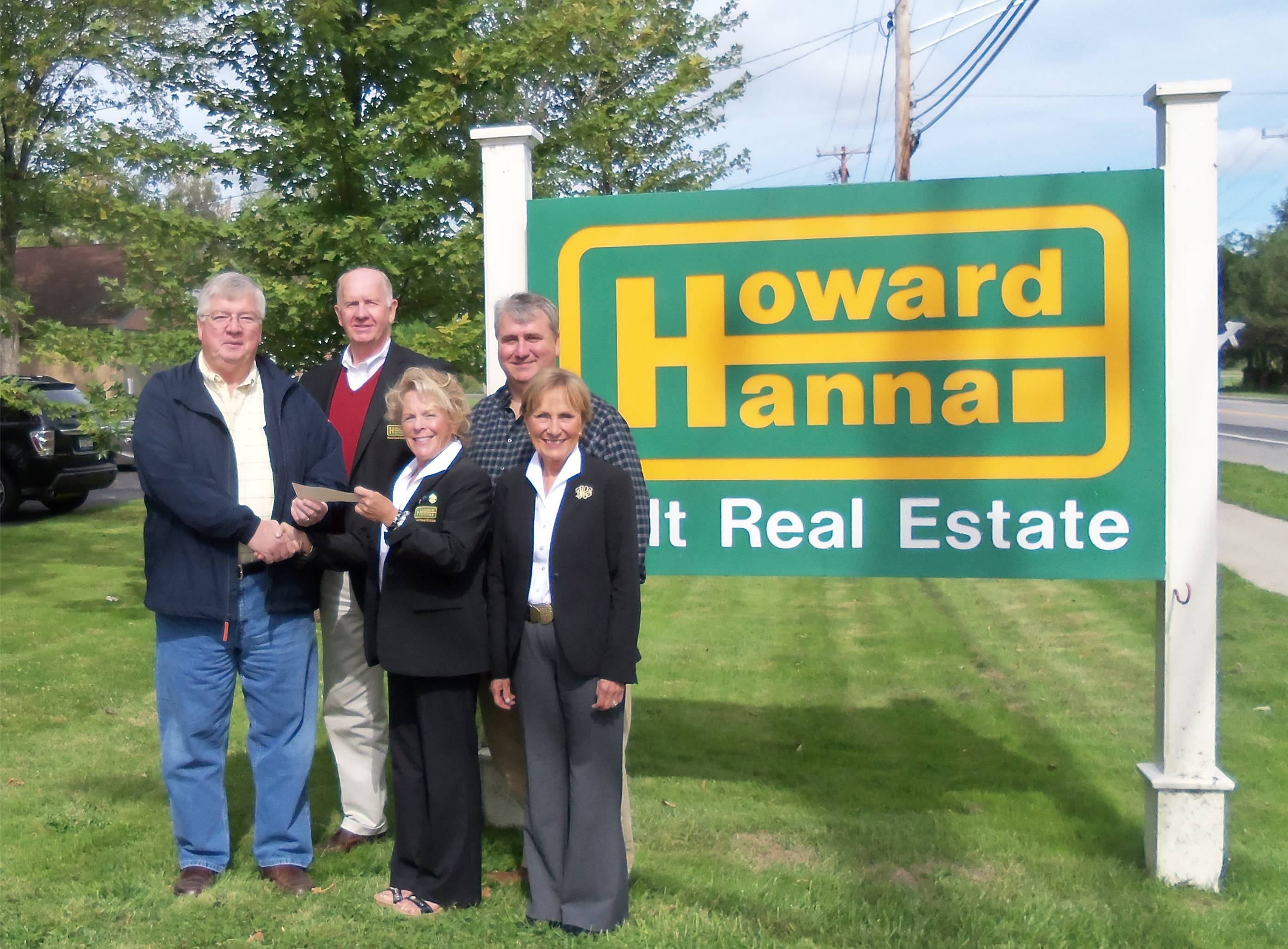 "We believe that everyone deserves to have a home they can call their own," said Steve Holt, Vice President of Howard Hanna Holt Real Estate. "We are thrilled to have the opportunity to help Habitat for Humanity in its mission to build homes for the people of Chautauqua County."
The local chapter of Habitat for Humanity, www.habitatchaut.org, was founded in 1989 and undertakes projects throughout Chautauqua County. To date they have has helped 22 families become homeowners. Anyone interested in volunteering to assist the organization can call 716-269-7772 or send an email to build@habitatchaut.org.
Chautauqua County-headquartered Howard Hanna Holt Real Estate, www.HowardHannaHolt.com, offers comprehensive residential and commercial real estate sales, leasing and related services including real property appraisals, property management, development services, vacation property rentals and traditional rentals. Owned by the Holt family, the local affiliate of Howard Hanna Real Estate Services has offices in Fredonia, Mayville and Westfield, on the grounds of Chautauqua Institution, at the Bemus Bay condominiums and at Peek'n Peak Resort and Spa.
Howard Hanna Real Estate Services is the third-largest independent real estate company in the United States, the country's fourth-largest full service real estate company and the sixth largest mortgage banking company in the nation. The company serves the Western New York, Pennsylvania, Ohio and West Virginia real estate markets.