Mayville (NY) September 1, 2011:
Howard Hanna Holt Real Estate is proud to report they have added a new agent to their staff. Adele Harrington of Westfield has joined Howard Hanna Holt's Mayville office, located at 79 West Lake Road.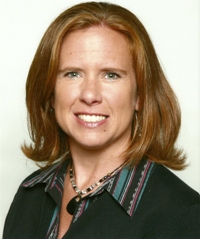 When asked why she chose Howard Hanna Holt as the company to affiliate Harrington saidm "When I decided to start my career selling real estate there was only one company I would consider working for and that is Howard Hanna Holt. As a property manager of one of the largest homeowners associations in Chautauqua County for the past 8 years I have had the opportunity to see first hand how different real estate companies conduct business. I wanted to be associated with the company that offers the most to their clients and that hands down is Howard Hanna Holt."
Steve Holt, Vice President "I am excited about the addition of Adele to our staff of top producing agents. I have known Adele for years and have been impressed with her work ethic and her attention to detail." Committed to keeping the company at the top of the Chautauqua County real estate market Howard Hanna Holt has taken steps to boost their market share by recruiting top-producing and results-driven agents.
Chautauqua County-headquartered Howard Hanna Holt Real Estate, www.HowardHannaHolt.com, offers comprehensive residential and commercial real estate sales, leasing and related services including real property appraisals, property management, development services, vacation property rentals and traditional rentals.
The locally-owned affiliate of Howard Hanna Real Estate Services has offices in Fredonia, Mayville and Westfield, on the grounds of Chautauqua Institution, at the Bemus Bay condominiums and at Peek'n Peak Resort and Spa.
Pittsburgh-headquartered Howard Hanna Real Estate Services is the 3rd largest independent real estate company in the United States and the country's 4th largest full service real estate company. The firm serves the Western New York, Western and Central Pennsylvania, Eastern Ohio and West Virginia real estate markets.