March 31st 2015 (Jamestown NY)
The Chautauqua County Board of REALTORS held its annual membership meeting today at the Robert H. Jackson Center in Jamestown, NY. The 68 members and guests in attendance had breakfast and listened to speakers including attorney Greg Peterson and Jamestown City Economic Development Coordinator Stephanie Wright, as a quick overview of Board Business before the main event, the presentation of Presidential Sales Awards.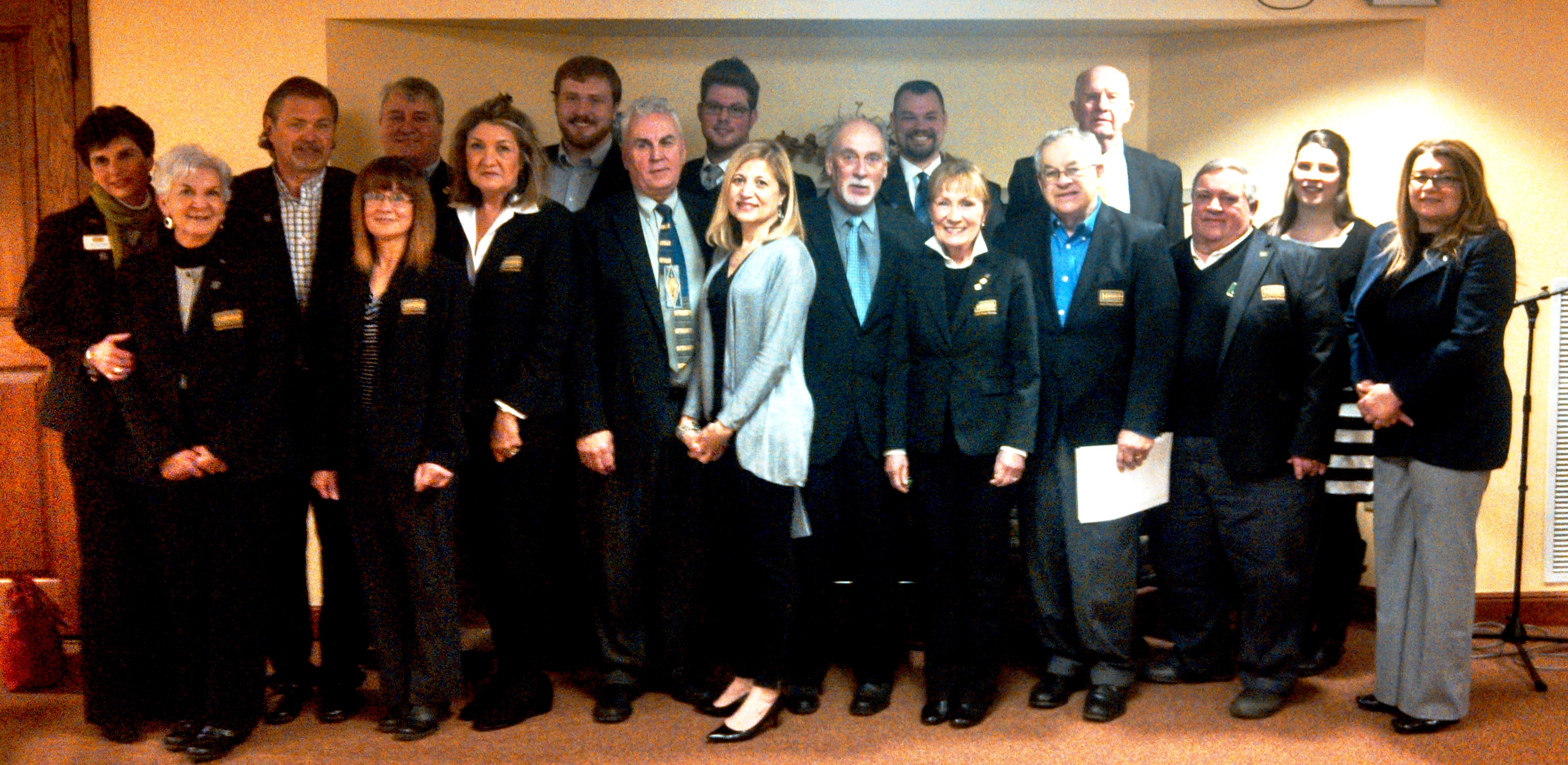 In all 46 members received awards including 13 Howard Hanna Holt agents. Howard Hanna Holt Agents Jennifer Wohler, Bob Penharlow, Doug Hooper, and Lisa Barber received the Bronze award for achieving a sales volume over One Million or 20 transaction sides. Sandy Haines received the Silver award for a Sales volume over two million or 30 transaction sides.
"We were extremely pleased to have a quarter of all award-winners," said company President George (Pete) Holt. "Our agents are dedicated to their careers in Real Estate and are certainly more than deserving of their awards."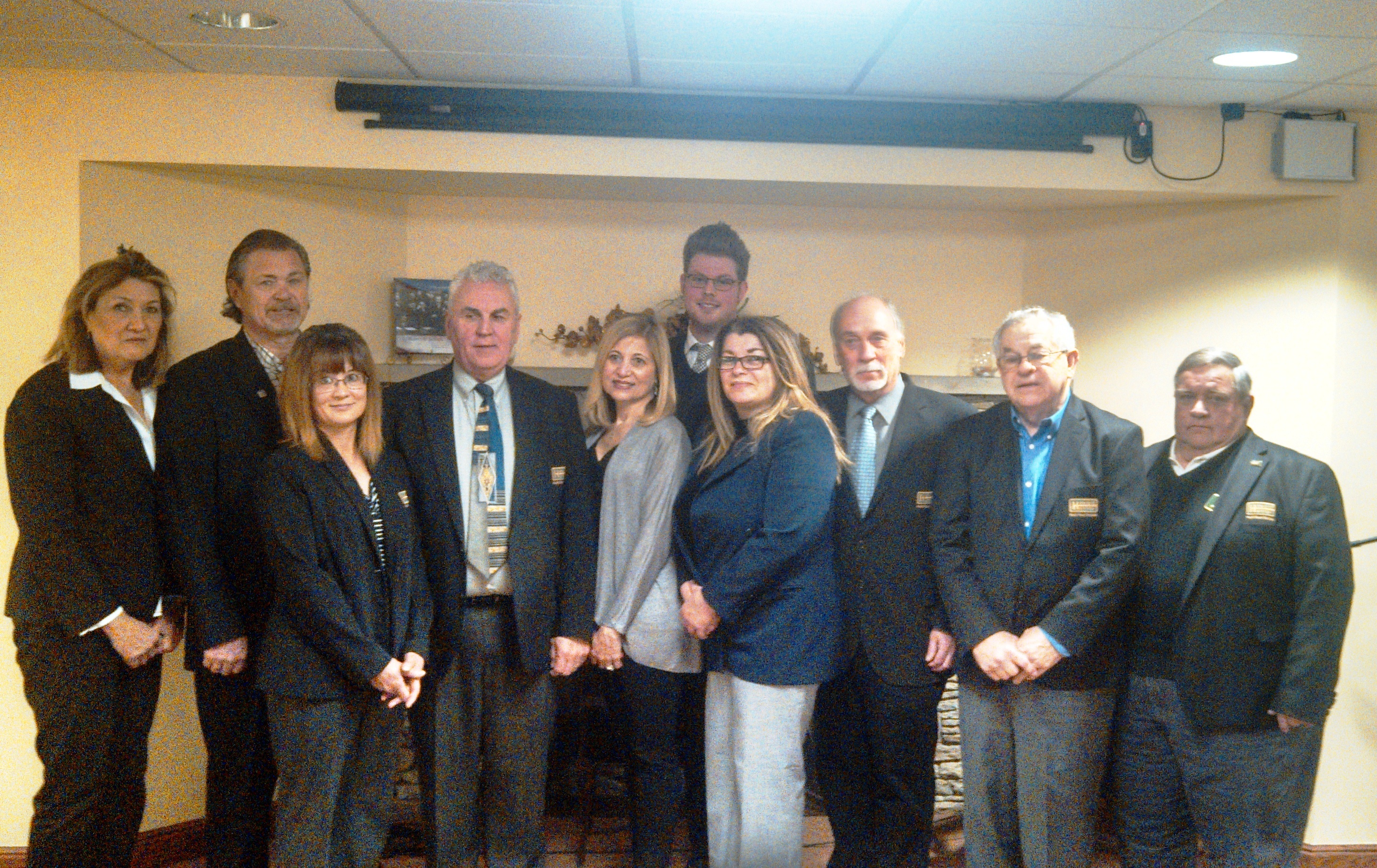 Howard Hanna Holt Agents were well-represented accounting for nearly 40 percent of the top three award levels: Gold, Platinum, and Diamond. Receiving the Gold award for a Sales volume of three million or 40 transaction sides were Matthew Wroda, Cynthia Rosenbloom, and Catherine Brooks. Ed Miller received the Platinum award for a sales volume over five Million or 50 sides. Half of the Diamond Award Winners were Howard Hanna Holt agents, as Anne LaPaglia, Bill Carlson, and Renee Pchelka received the highest award level given to agents with over 10 million in sales volume or 60 transaction sides. LaPaglia and Carlson were also recognized as having the second and third, respectively, highest number of transaction sides in 2014.
"What really impressed me this was how many of our agents earned Gold, Platinum, and Diamond Awards this year," Sales Manager Steve Holt added. "Earning those types of awards requires tremendous market knowledge, mastery of our marketing programs, skillful communication and negotiating skills, and day-in day-out work."
Chautauqua County-headquartered Howard Hanna Holt Real Estate (howardhannaholt.com) offers comprehensive residential and commercial real estate sales, leasing and related services, including real property appraisals, property management, development services, vacation property rentals and traditional rentals. Founded in 1983 by the Holt family, the privately owned affiliate of Howard Hanna Real Estate Services has grown substantially in the past decade, with offices in Fredonia, Lakewood/Jamestown, Mayville, and seasonally on the grounds of the Chautauqua Institution.

Howard Hanna Real Estate Services is the top real estate company in Pennsylvania and Ohio, and ranks nationally as one of the four largest real estate companies. The family-owned and operated real estate company specializes in residential and commercial brokerage service, mortgages, closing and title insurance, land development, appraisal services, insurance services, corporate relocation and property management. With 171 offices across PA, OH, VA, MI, NY, WV, NC and MD their more than 6,500 sales associates and staff are guided by a spirit of integrity in all aspects of the real estate process.
Writer Contact Nick Holt