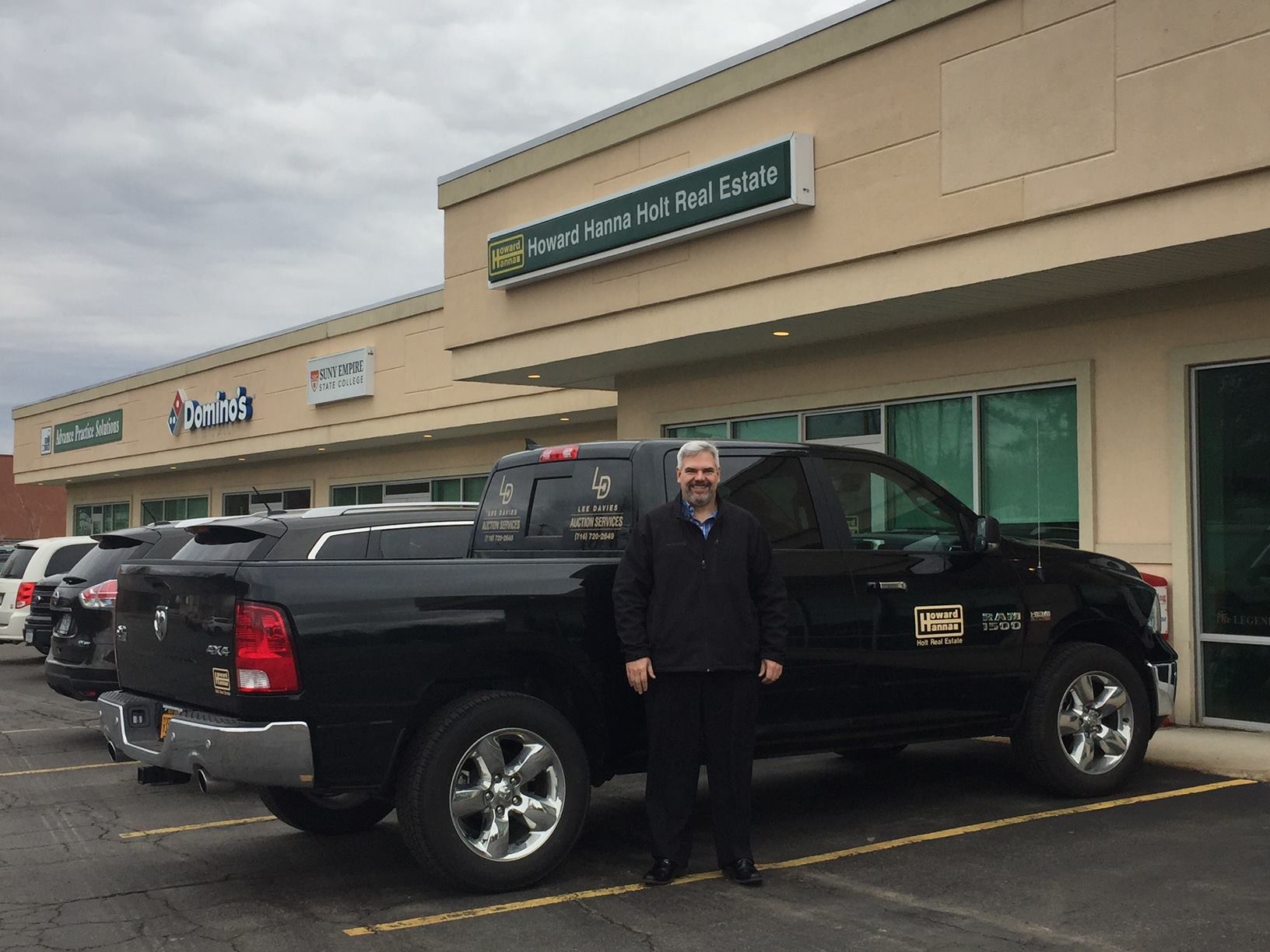 JAMESTOWN – Lee Davies, REALTOR Howard Hanna Holt Real Estate in Lakewood, has been issued an Associate Broker's license by the State of NY.
Lee, successfully took all of the required real estate courses and passed the required State Broker's examination. Said Davies, "I wanted to continue my education so that I can provide the best service to my clients."
Steve Holt, Sales Manager, "We're proud of Lee for taking the initiative to advance his career. Over a third of our agents have achieved their Associate Broker license, it establishes them as an expert in the field, and ensures the customer gets a better experience."
Lee Davies Auction Services. Licensed in NY and OH, handles storage, on-site, and real estate auctions as well as contract work for other auction houses.

"I try to provide as many services as possible for my clients, so I can meet their diverse needs," said Davies.
Howard Hanna Holt Real Estate is a family owned business and is the leading Real Estate Brokerage in Chautauqua County, with offices in Fredonia, Lakewood, and Mayville serving Chautauqua, Cattaraugus, and Erie Counties. They expanded this year with their new sister company, Howard Hanna Professionals, with offices in Olean, and Bradford PA.
Both are franchises of Howard Hanna Real Estate Services, the 3rd largest real estate company in America, the #1 privately owned broker in the nation and the largest home seller in Pennsylvania, Ohio, and New York. . With 270 offices across PA, OH, VA, MI, NY, WV, NC and MD their more than 9,000 sales associates and staff are guided by a spirit of integrity in all aspects of the real estate process