Howard Hanna Real Estate Services hosted its annual regional awards rally at the Avalon Club at Buhl Park in Hermitage PA to honor the accomplishments of their team of real estate agents. At this event CEO Howard W. 'Hoddy' Hanna, III and President Helen Hanna Casey recognized the accomplishments of the company's top real estate agents in the region. Hoddy also stressed his desire for agents and the company as a whole to, "Go Above and Beyond in 2015."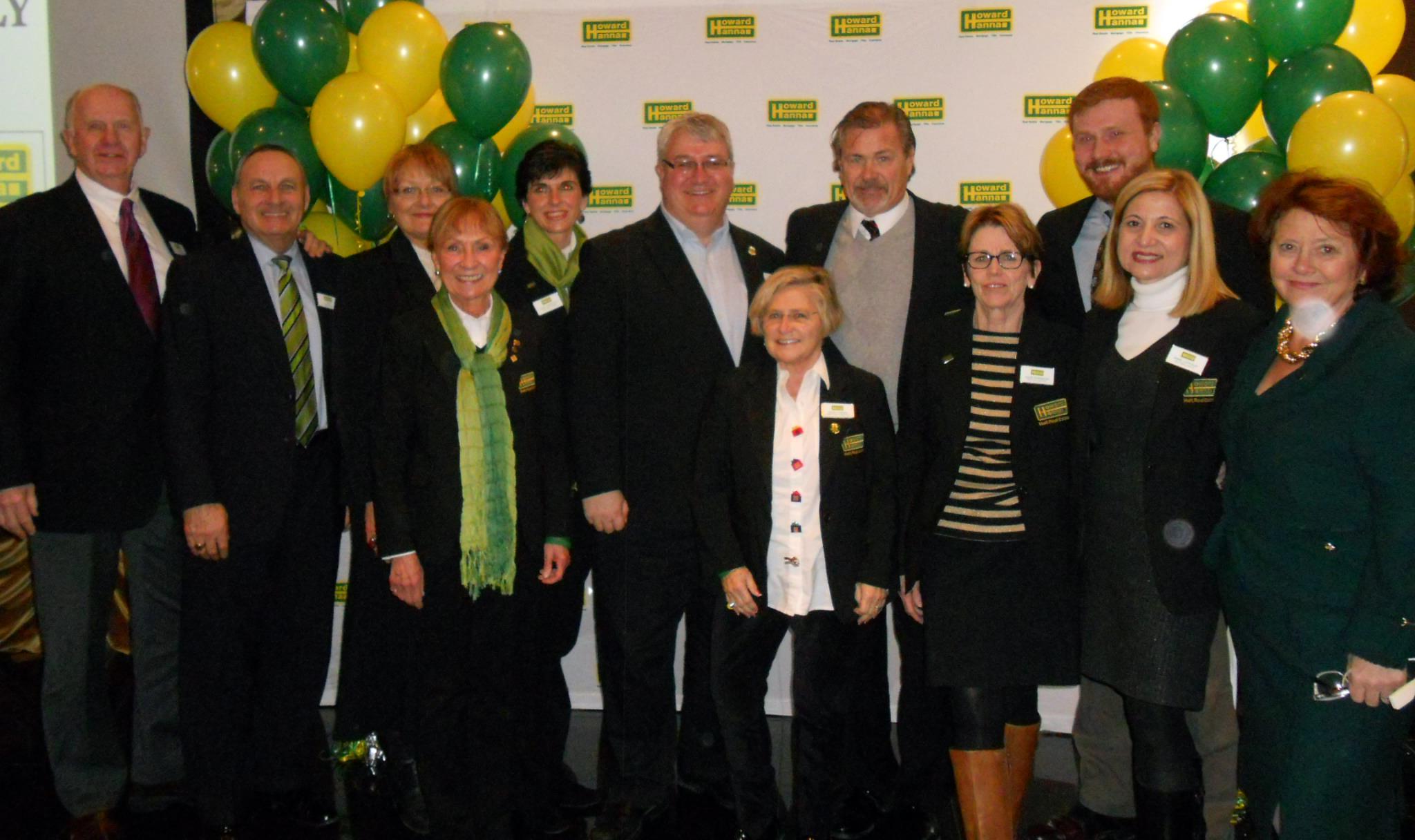 In total 16 agents from Howard Hanna Holt were recognized for their outstanding sales production. Anne LaPaglia, Bill Carlson, Renee Pchelka, Cynthia Rosenbloom, Edward Miller III, Diana Holt, Steve Holt, Jennifer Wohler, Catherine Brooks, Matthew Wroda, Sandy Haines, and Doug Hooper were recognized as multi-million dollar producers. Richard Smith, Bob Penharlow, Lisa Barber, Kathy Ricketts were recognized as million dollar plus producers.
"We're extremely proud that over half of our agents qualified for awards this year," said Sales Manager Steve Holt. "The rewards they received today acknowledge
their hard work and expert use of the marketing tools we and the Howard
Hanna company provide them."
At the rally, the top producers in each of their offices were recognized. Winners included Anne LaPaglia (Fredonia), Edward Miller (Chautauqua), and Sandra Haines (Jamestown/Lakewood).
Quality Service awards honoring the agent from each office who exemplifies a commitment to providing their clients professional and excellent service were given to Anne LaPaglia (Fredonia), Doug Hooper (Lakewood), and Cynthia Rosenbloom (Chautauqua).

William Carlson, Edward Miller, Diana Holt and Anne LaPaglia were awarded the Realty Alliances National Sales Excellence Award. This prestigious award part is of the Realty Alliance, agents winning the award are in the top 5% of all residential real estate sales professionals in North America. Realty Alliance is a network of North America's elite residential real estate brokers.
"It is a outstanding accomplishment for our agents to be recognized with the National Sales Excellence Award," said Howard Hanna Holt president George Holt. "To outsell agents working in markets where the average home price is much higher takes a tremendous amount of skill and dedication."

Chautauqua County-headquartered Howard Hanna Holt Real Estate (howardhannaholt.com) offers comprehensive residential and commercial real estate sales, leasing and related services, including real property appraisals, property management, development services, vacation property rentals and traditional rentals. Founded in 1983 by the Holt family, the privately owned affiliate of Howard Hanna Real Estate Services has grown substantially in the past decade, with offices in Fredonia, Lakewood/Jamestown, Mayville, and seasonally on the grounds of the Chautauqua Institution.

Howard Hanna Real Estate Services is the top real estate company in Pennsylvania and Ohio, and ranks nationally as one of the four largest real estate companies. The family-owned and operated real estate company specializes in residential and commercial brokerage service, mortgages, closing and title insurance, land development, appraisal services, insurance services, corporate relocation and property management. With 171 offices across PA, OH, VA, MI, NY, WV, NC and MD their more than 6,200 sales associates and staff are guided by a spirit of integrity in all aspects of the real estate process.

Writer Contact Nick Holt